Tessa + Sam's Waiheke Island Wedding
Images by Libby Robinson
Wedding Date 26/1/18
What was your wedding venue (ceremony & reception) and why did you choose there? We got married at Mudbrick Vineyard on Waiheke Island – a small island just a 40 minute ferry from Auckland. We picked New Zealand as my dad who passed away when I was 21, was a Kiwi - so we thought it would be a nice way to include him on the day, and for me to feel close to him.
Did you have a wedding theme/style? The theme for our wedding was emerald green and dusty pink. I am obsessed with this colour combo, so much so that we took over our own green glassware (thanks to all 9 of our bridal party who took a box each as hand luggage on the flight!).
How did you and your now Husband meet? We met through friends, who were dating way back when. We always managed to keep in touch, even after their relationship ended – and it in the end, timing was everything.
What is your proposal story? Sam proposed to me at Hyams Beach on the NSW south coast. He picked this place because he knew it held a very special place in my heart, with lots of happy memories after holidaying as a family there for over 15 years. He did manage to blind side me, which is tricky because I'm very nosey – but after letting me feel like I had control over the plans for the weekend, he completely blew me away.
How did you hear about Prea James Bridal? I came across the stunningly elegant Prea James collection at The Bridal Atelier – my third and final shop I visited when on the hunt!
From where did you purchase your gown? The Bridal Atelier – Double Bay.
What do you love most about the wedding gown? I loved the simplicity, timelessness and elegance of the dress. My brief all along was "sexy bride" – and the detailing of the neckline and backline of this dress to me, embodies that.
Are there any special details about your wedding that you would like to share? We picked the date so that our family and friends would have a long weekend to travel to New Zealand and back. In the end, we had 113 people travel from overseas to be there, be it from Australia or in some cases, even further with a few coming from London or New York. It was the most comforting feeling to have the people that mean the most to us in our lives, on this incredible little island for a few days.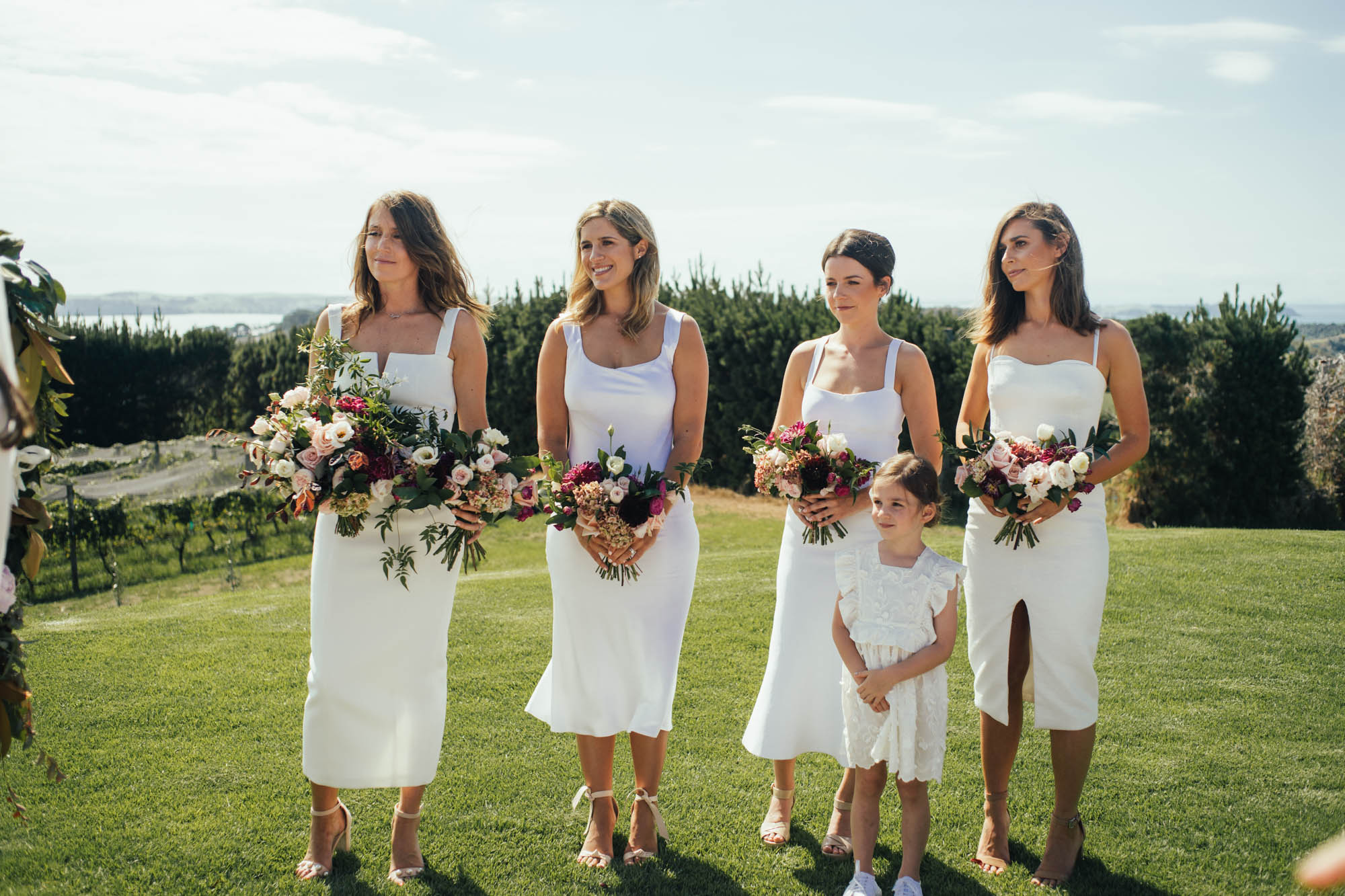 Were there any details that you (and friends and family) made yourselves? We hand wrote every guest a small letter which formed part of the place settings. The letters expressed to each and every person what they mean to us and what role they have played in our lives so far, but also, what we look forward to with them for years to come. As we sat down at the table and watched people reading their letters, some with tears in their eyes – we knew the hand cramps were worth it!
Finally, Do you have any words of wisdom for couples planning their big day? Remember what the day itself is about. Its about you and your partner making a commitment to each other, in front of those you love. So…. Don't sweat the small stuff (or at least on the day, ask not to be told about the 'small stuff' and you will be completely oblivious!).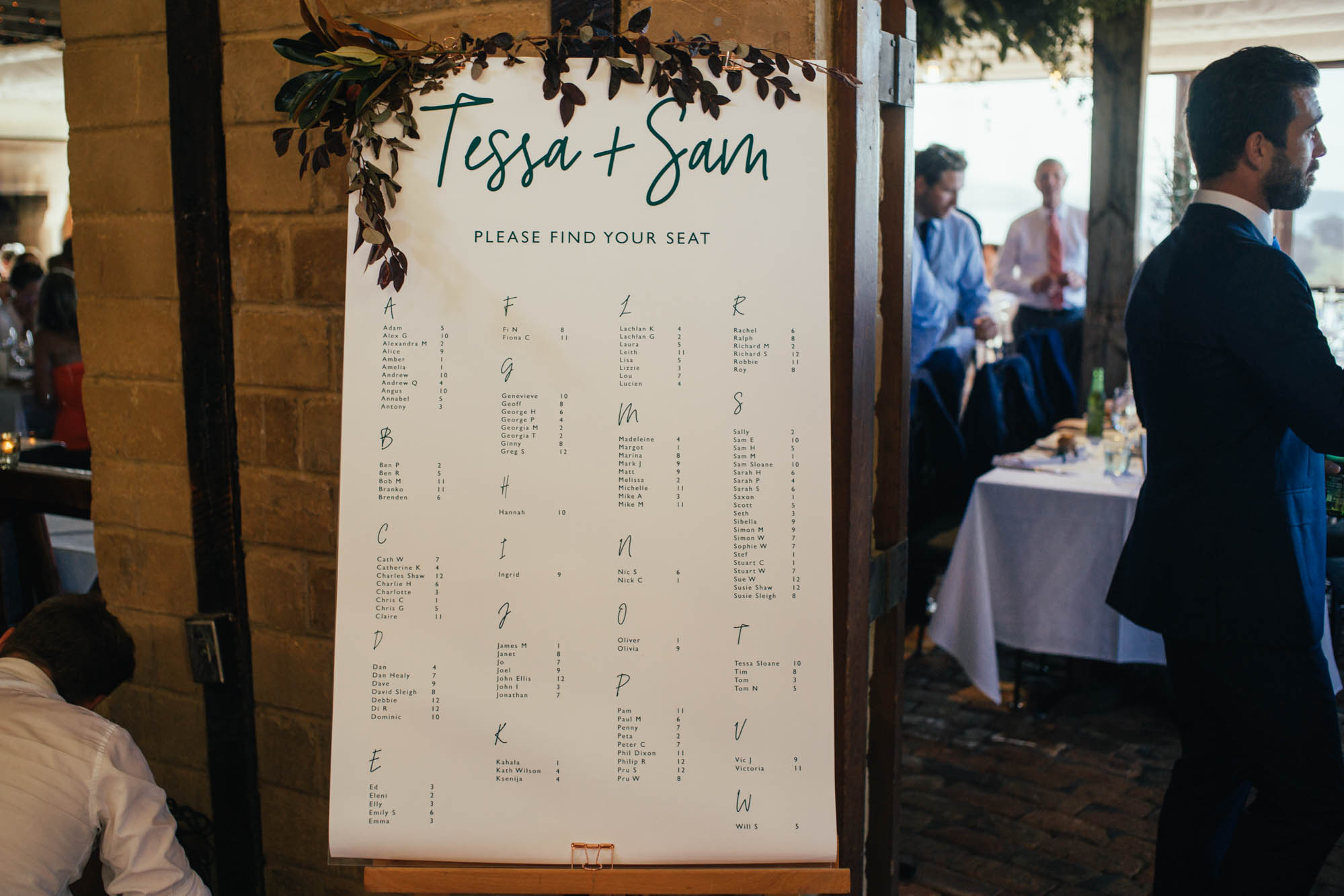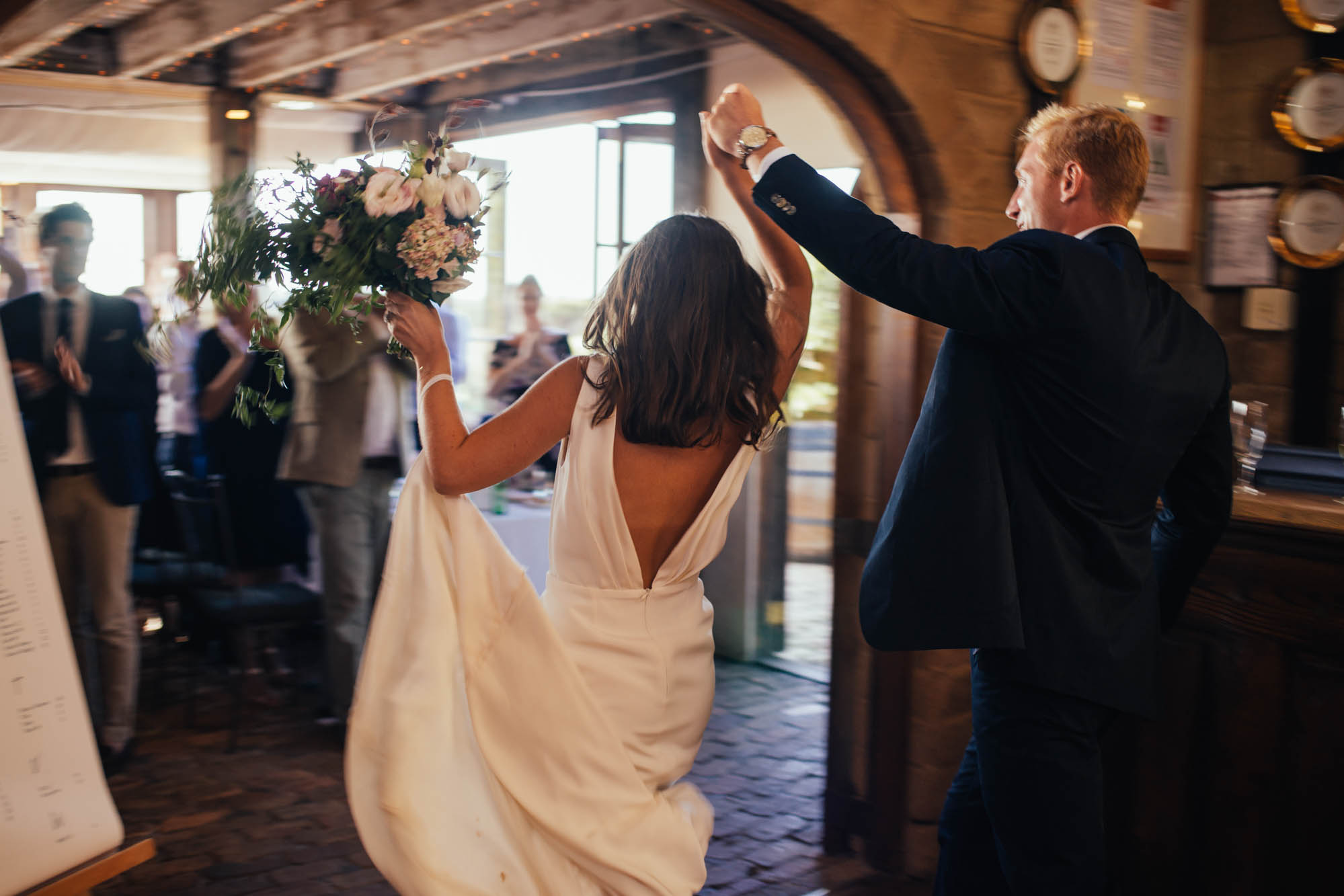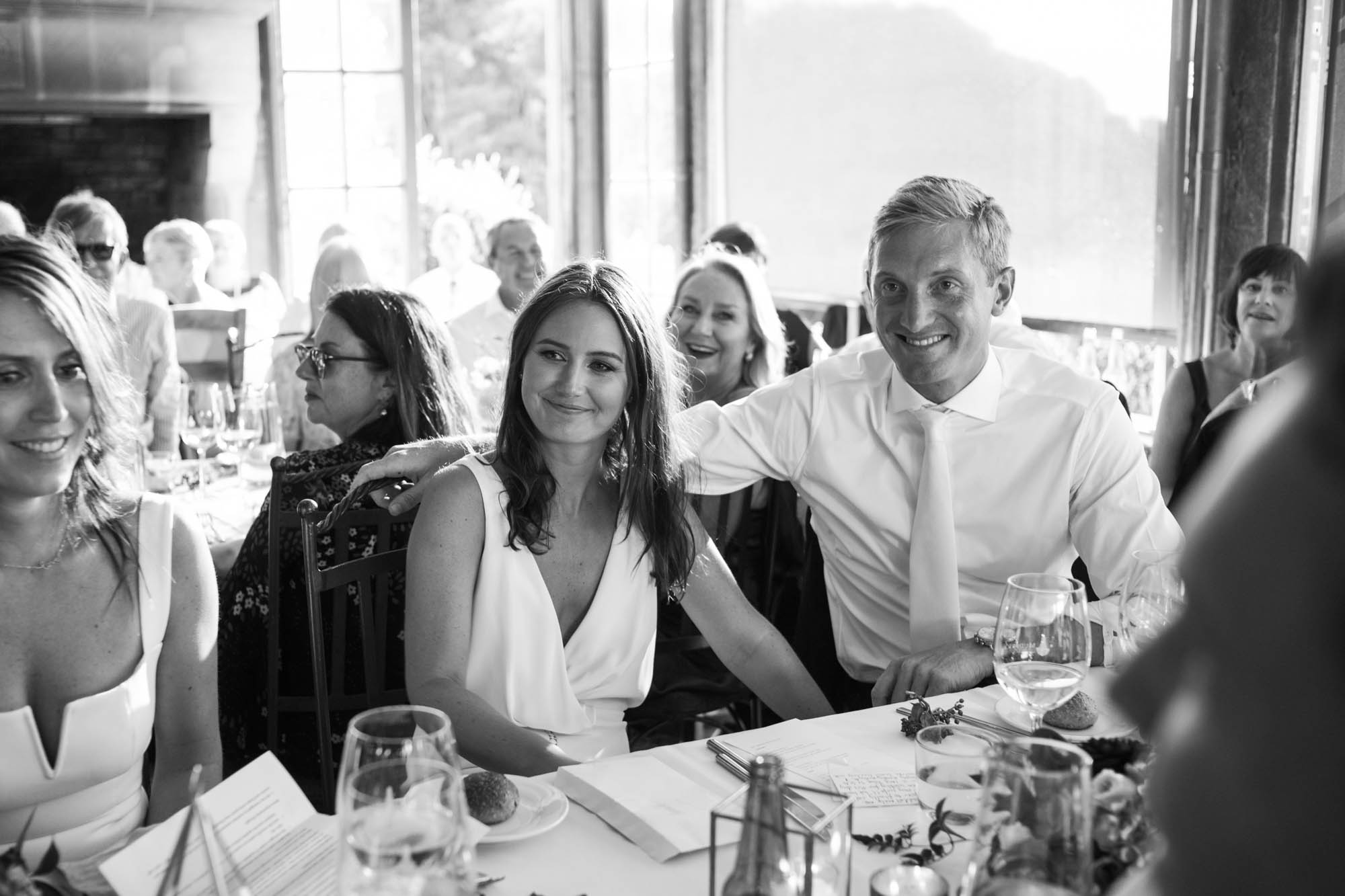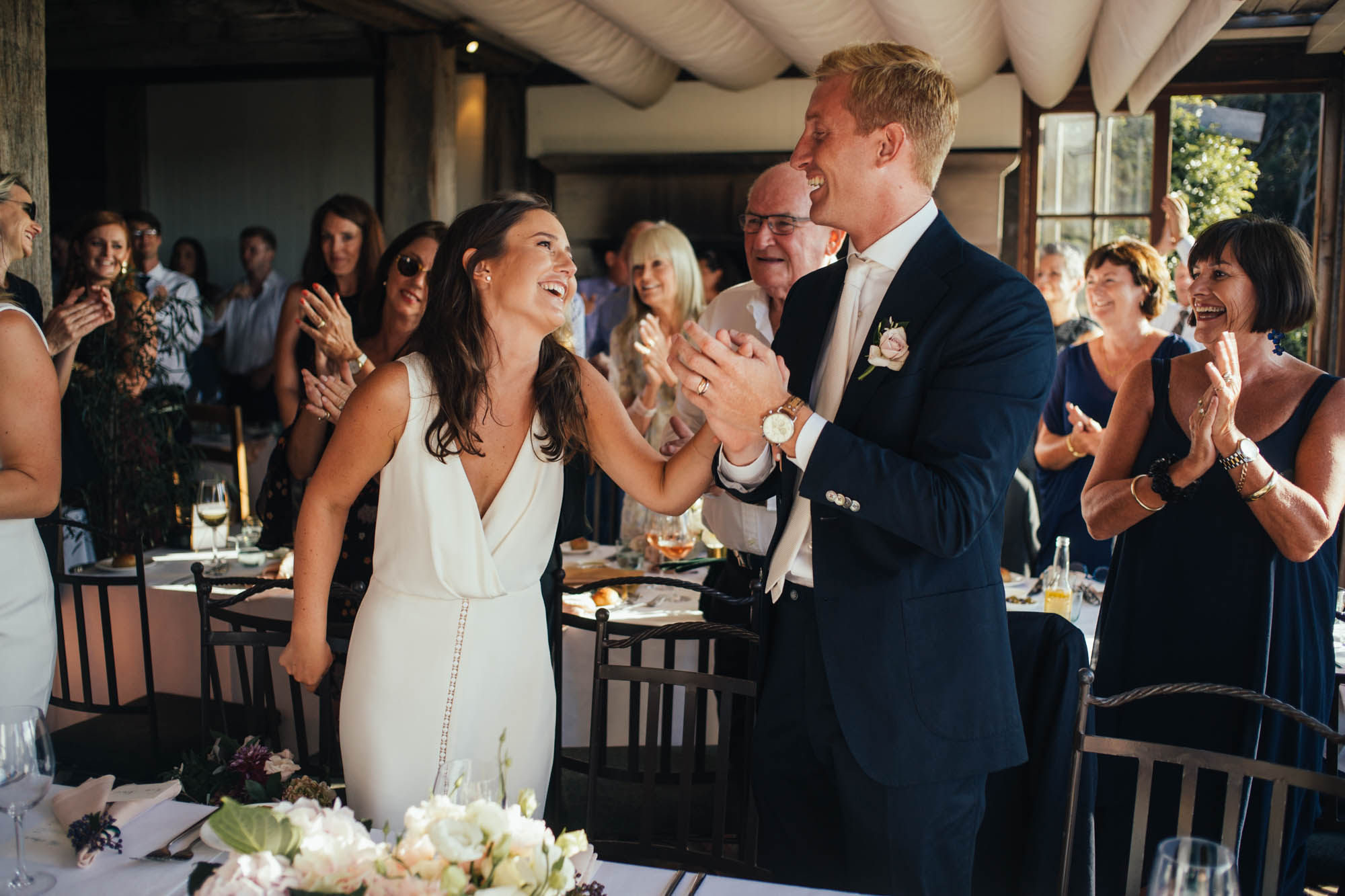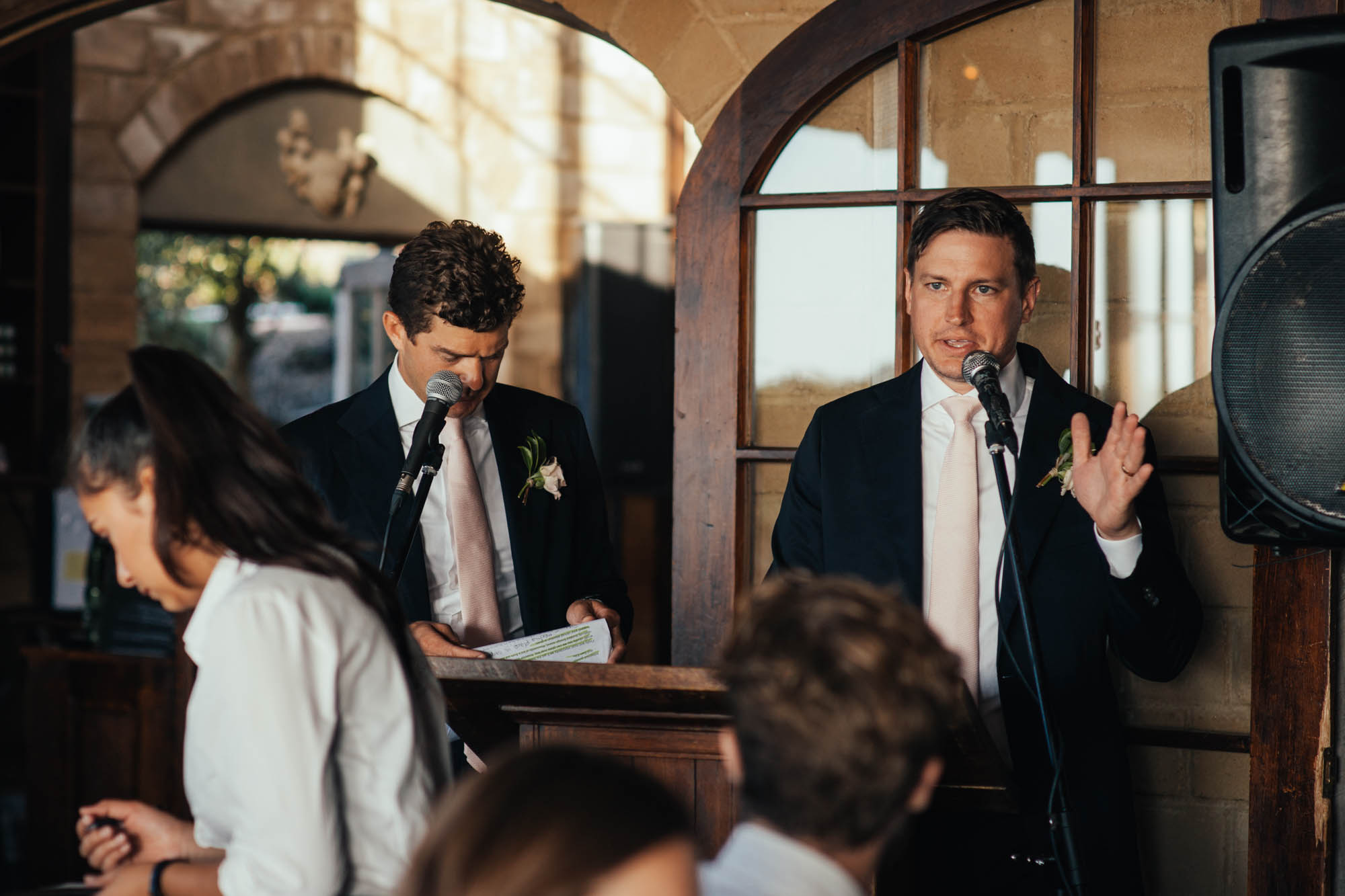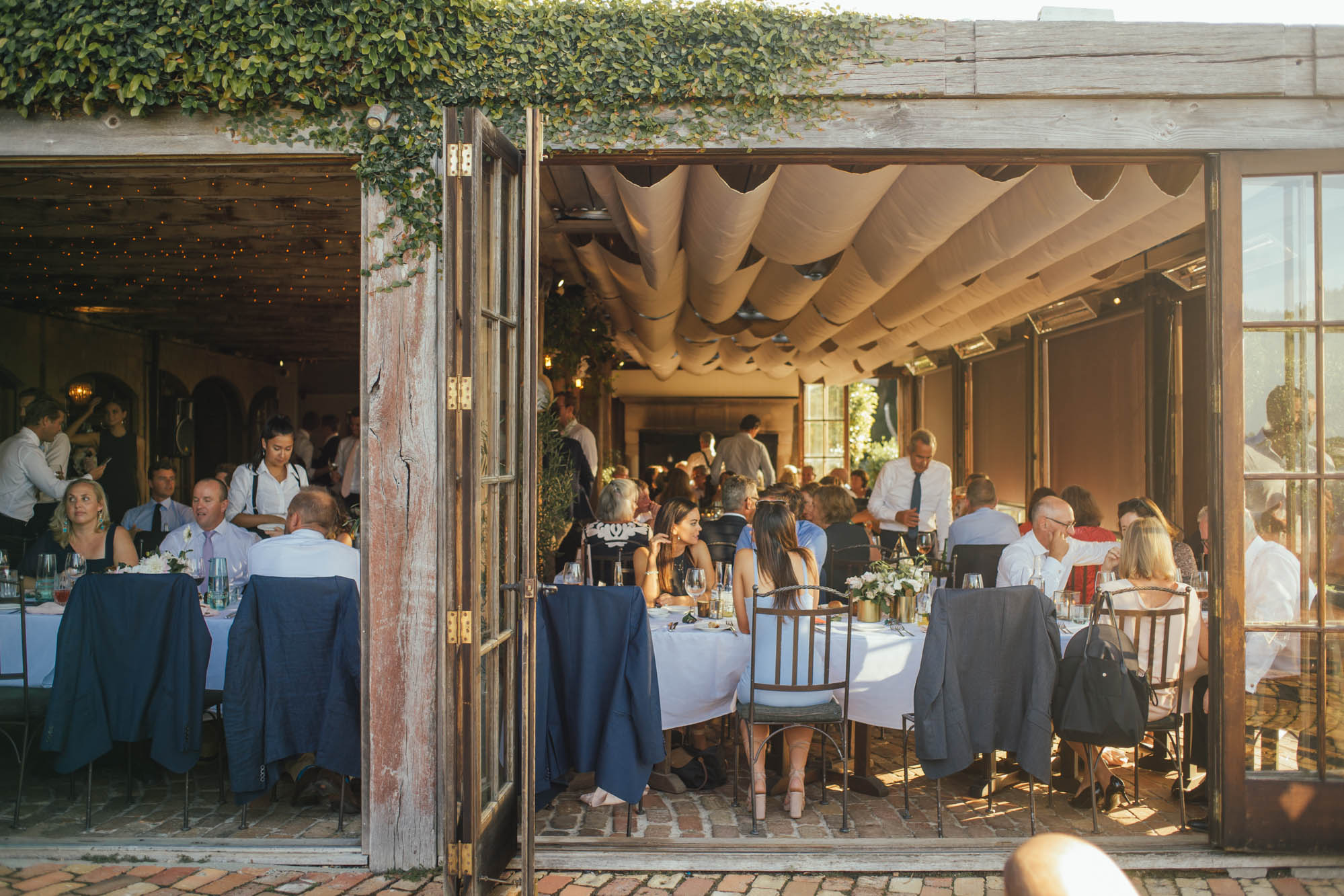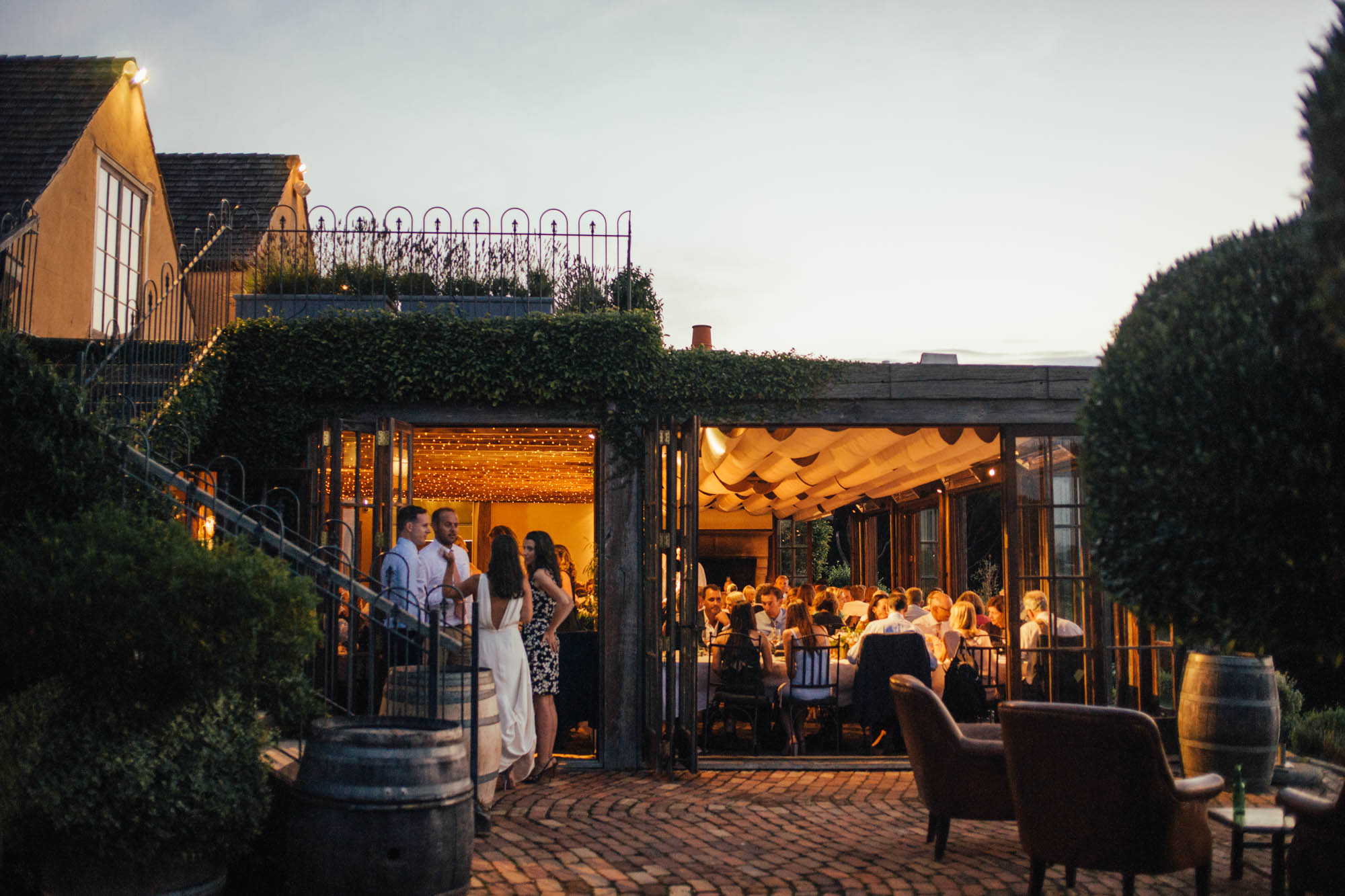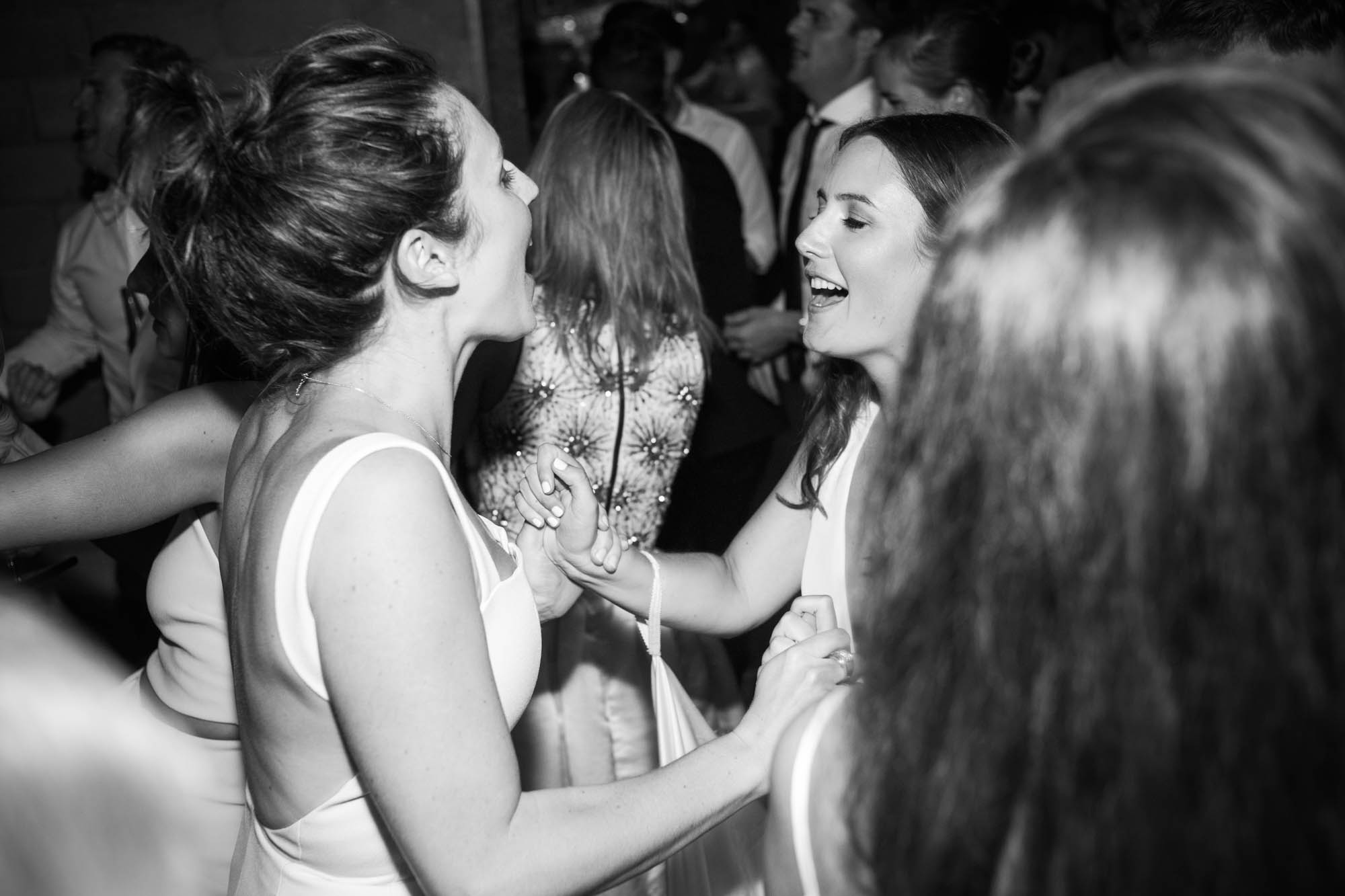 Photographer: Libby Robinson
Hair & Makeup: Hair - Clare Costello From Barney Martin (she came over from Sydney for us), Makeup Kate Solley Makeup
Stylist: Sophia – My Waiheke
Wedding Co-ordinator: Sophia – My Waiheke
Florist: Wildflower Waiheke
Stationery: Olivia Palmer
Cake: We didn't have one, much to my mum's dismay… we had delicious petit fours so we could hit the dance floor even sooner.
Caterer: The Venue – Mudbrick Vineyard
Hire/Prop furniture hire: My Waiheke
Accessories: Veil was borrowed from a friend – but I believe she bought it at The Bridal Atelier.
Bridesmaids Dresses: they were all different, my only request was white; Manning Cartel, Scanlan and Theodore, Misha Collection and one was made from scratch by the wonderful Jan Davidson in Paddington.
Groom & Groomsmen's Suits: The Suit Shop
Lots of love,
Prea x x